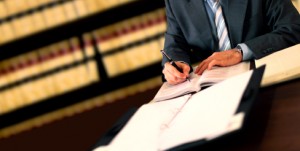 When a person is injured in an accident, there are certain legal avenues that exist to compensate them for their pain and suffering. If you've been injured and are worried about what to do next, let a Houston auto accident attorney help you.
A Houston auto accident lawyer is the only individual who is qualified to handle such a case. When an attorney files a court case on behalf of the injured party, they are able to pursue a wide range of damages. For instance, restitution can include:
Lost wages
Pain & suffering
Personal property damage
Medical bill reimbursement
Compensation for a broken bone or other body part
And more.
Keep Track of Medical Expenses
Anytime an injured party makes a payment that is related to an injury that they did not cause, they should keep a journal or record log of these payments. If you have been injured in an accident, be sure to keep any and all receipts or documents related to medical expenses, including copays, deductibles, prescriptions and physical therapy.
You should also keep track of all the mileage  spent driving to health care professionals and picking up medicines, as these are expenses that can be recovered by an experienced Houston auto accident lawyer. Keeping receipts and notes will help recover the compensation that is rightfully owed to you after experiencing the pain and injuries that are attributed to an accident.
Seeking Damages For Lost Wages
A Houston auto accident attorney will also obtain a medical professional's opinion on your injuries. If they determine that you are unable to perform certain tasks or they restrict you from working, then your Houston auto accident attorney will include these in your lawsuit. Time you spent unable to work means money that was taken out of your pocket because of the accident and can be sought in your lawsuit. Additionally, money lost in future wages that you could have earned if not for the accident also can be sought.
Estimating Damages for Accident Related Issues
While the amount sought for medical expenses and lost wages are more likely to be actual costs, there are other costs that can be estimated to include in your injury lawsuit. A Houston auto accident attorney has the experience necessary to seek damages for any and all that are applicable in your particular case. Some of those estimated cost might include damages for pain and suffering, loss of enjoyment and loss of consortium (typically related to injury victim's relationship with his or her spouse or companion).
Keeping a journal or diary of any related problems – whether medical or personal – related to the accident in which you were injured will help you Houston auto accident lawyer determine what you should seek in a lawsuit.
Any person that is involved in a car mishap should contact a Houston auto accident lawyer for legal assistance.  It is important that you do not speak with the driver's insurance company or their legal counsel, as they will not be concerned with your well-being.
If you've been in an auto accident, contact Ricardo N. Gonzalez & Associates to get proper legal representation.  Having experienced help on your side allows you to get the compensation you need.